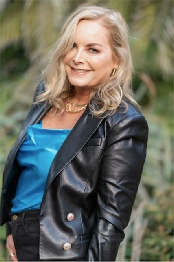 Kim Gellman
Kim Gellman runs her family's wholesale food business in Studio City. A native of St. Louis, Mo, she relocated to Los Angeles, CA to support her artist son in his pursuits and her other son for college. She graduated from University of Wisconsin Madison with a BA in English and Creative Writing. She planned to pursue her MFA in writing, but the universe had other plans for her.
Kim wrote poetry in college and journaled throughout her life and often wanted to return to writing but running a business and raising kids seemed to take precedence. She had stores in her head for years and thought to herself many times "when I am going to put these on paper?" She is honored to be in the company of Donald and learn from his vast knowledge and excited to enter in the next phase of her creativity.
Anne B. Johnston
Anne Johnston is a Certified Financial Planner™ at UBS Financial Services Inc. in Beverly Hills. A native of Atlanta, Georgia, Ms. Johnston relocated to Los Angeles to attend the University of Southern California, graduating cum laude with a B.A. in Communication. Anne has been a guest lecturer in the Lloyd Grief Center for Entrepreneurial Studies at USC and speaks in the community on various financial planning topics, including special needs financial planning and case studies in financial planning for professionals, philanthropic organizations, and families. Her writing is focused on what we can learn about money from great literature.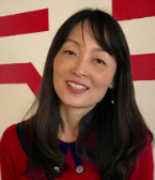 Sung Hae Kim
Sung Hae Kim, the newest member of the group, lives in Berkeley, Ca. She was born in South Korea, grew up in Florida, and has traveled to over forty countries. She has dedicated her career to the study of people at work and currently works full time at a global software company.
Sung Hae feels incredibly fortunate that a solo trip to Paris led her to meet Barbara Ross, another member of the group. By working with Donald, Sung Hae has nurtured a love for writing that has become therapeutic and provocative.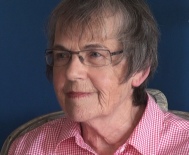 Francine Kubrin
I am a native Angelino who grew up in mid-Wilshire area and attended local public schools. I studied literature in college as an adult, fulfilling a lifelong ambition to complete my education. The experience of learning as an adult strengthened my lifelong commitment to continuing education. After completing my schooling, I became a medical librarian , a position I held for 27 years until my retirement seven years ago. Since then, I've pursued many activities, focusing on my writing as well as being a mentor to children and adolescents involved in cultural arts and educational programs.

I have been a member of Donald Freed's Saturday seminar since the group's inception in the year 2000. Although I'm an avid reader, I didn't write my first piece until I joined the seminar, a nurturing place to grow and learn my craft. My favorite genre to explore as a writer is the narrative short-story. I like to explore how a character's inner life is revealed through their actions. I am particularly intrigued by the social and political events of the 1920s and their impact on our society today.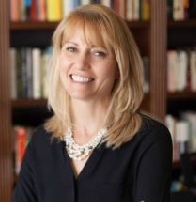 Karen Lacey
Karen Lacey doesn't remember when she started writing. She just remembers one day her fifth grade teacher holding up her homework and saying, "This is how you write a short story." Shy, introverted Karen was mortified, but Mr. Dickens (seriously, that was his name) planted a seed which continues to grow today.
Never one to stay behind a desk, Karen worked in southern Africa as a wildlife photographer and lived in London while creating daily financial analyses for a boutique investment firm. She appeared regularly on Sky Business News and Reuters TV and conducted daily commentaries on Bloomberg News. She ran a language business in Australia, became a stockbroker, and yes, at one point even sold encyclopedias door-to-door. But eventually, Karen returned to writing with arms wide open.
Today, Karen runs a writing and editing business and has sold client's nonfiction works to most major publishers, including St. Martin's Press, Penguin, McGraw Hill, and Wiley.
But Karen's heart and dreams lie in her first and abiding love: writing fiction. It is to this activity that she now devotes most of her time and energy. She has written countless short stories, three novels, and has several more novels cooking in the back of her somewhat twisted, decidedly creative brain.
In addition to Africa and England, Karen has lived in Argentina, Spain, Australia, and Denmark. She currently lives in Palm Desert, California, and travels widely.
Suzanne Lankford
Suzanne Lankford's greatest love in life is theatre. She began auspiciously enough, singing the title in "The Mikado" in a little theatre in Hollywood where she was 'discovered' and placed under contract by Edwin Lester with the Los Angeles Civic Light Opera. After appearing in many shows at the Music Center she went into Grand Opera singing with the San Francisco Opera Company, the Los Angeles Opera Company and the Laguna Opera Company. Her roles have included "La Traviata", "Marriage of Figaro", "Madame Butterfly" and "La Boheme", to name a few...
She then entered the musical comedy field when Melodyland came to Anaheim and from the day they opened their doors until the day they closed, she performed for their theatres which eventually included the Carousel Theatre in Covina and the Cicle Star Theatre in San Carlos. Her roles include over forty top Broadway Shows in which she appeared with most of the top names in show business.
From there she took to the high seas as entertainer aboard American President Line's, Pres Cleveland and toured the Orient. She sang for the President of Manila at special request while she was in the Philippines.
Then it was Las Vegas, where she worked at the Desert Inn Hotel doing all five of the female parts in the show "Tom Jones", which played there for over a year.
In between shows she is in demand by the Public School system where appears in specialized programs (which she writes) for the enrichment of young people. She also devotes time to work in music therapy with the "exceptional" child at Fairview State Hospital.
And now she is happily adding another facet to her career. "Last of the Red Hot Lovers" marks her debut in her first non-singing role.

Frances Luban in Memoriam
Frances Luban is an art historian who has taught classes for collectors and travelers in the UCLA Extension program. She wrote and produced the documentary, Joyce Treiman, The Artist as Voyeur, which has been seen on PBS. No Such Thing as Forgetting is her first story collection.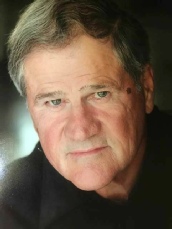 Stephen Mendillo
Stephen Mendillo's life in the theatre began with his training at the Yale School of Drama. He received an MFA in Acting, class of 1971. Upon graduation, after winning the Oliver Thorndike Award in Acting, he was invited to join the Yale Repertory Theatre for their season. Stephen appeared that year in WHEN WE DEAD AWAKEN; THE REVENGER'S TRAGEDY; THE INSPECTOR GENERAL; JULIUS CAESAR; DANCE OF DEATH; and MACBETH.
Next in this budding career was the New York Shakespeare Festival, followed by The Hartford Stage, and The McCarter Theatre – plays performed included: ALL THE WAY HOME; New York City Public Theatre's WEDDING BAND. Stephen created the leading role of Prince Myshkin in the world premiere of SUBJECT TO FITS based on the Dostoyevski novel THE IDIOT.
In the following period, Mr. Mendillo worked at the Huntington Theatre in Boston; the Yale Repertory Theatre; the Folger Theatre in Washington, D.C. Also in Washington, D.C., the Arena Stage Company in the world premiere production of LOOSE ENDS – followed by a role in the film SLAPSHOT.
New Haven's renowned Long Wharf Theatre claimed him for the world premiere of David Rabe's STREAMERS directed by Mike Nichols. He continued with important roles in A VIEW FROM THE BRIDGE, AH WILDERNESS, THE NATIONAL HEALTH (an American premiere). This work was soon followed by featured roles in A PAGAN PLACE, WHAT EVERY WOMAN KNOWS, ARTURO UI, JOURNEY'S END, THE SEAGULL, CYRANO de BERGERAC, and THE WORKROOM.
At Williamstown Festival, Stephen appeared in CHILDREN OF THE SUN, THE THREE SISTERS, THE CHERRY ORCHARD, CAUCASIAN CHALK CIRCLE, THE GOOD WOMAN OF SZECHWAN, WE BOMBED IN NEW HAVEN, and WAVERLY GALLERY.
At The Center Stage in Baltimore, Stephen appeared in THE MARRIAGE OF BETTE AND BOO, as well as at The ST Louis Repertory Theatre. Further productions at The Center Stage and The Westport Playhouse included BREAKING LEGS, and LES BLANCS. Off Broadway, he was featured in the original New York production of FOOL FOR LOVE. After a two and a half year run, he felt fortunate to appear with Paul Newman in OUR TOWN on Broadway, as well as television productions of SLAPSHOT and EMPIRE FALLS .
Stephen's starring in Eve Ensler's LEMONADE at Houston's Alley Theatre was the occasion of his introduction to his co-star Lisa Richards. After an extremely successful run of the play, he and Miss Richards became man and wife.
In New York again, at The Manhattan Theatre Club, Stephen was featured in Arthur Miller's THE LAST YANKEE, which went on to The Spoleto Festival in Charleston. The above, are but a healthy sample of a full and exciting career.
Stephen's film appearances include: G I JANE; EIGHT MEN OUT; LONESTAR; CITY OF HOPE; LIANNA; BROADCAST NEWS; KING OF THE GYPSIES; and ETHAN FROME. His television credits include multiple appearances in LAW & ORDER; COLD CASE; ALIEN MEDIUM; KEY WEST; and others. He was most happy to work with Ian McKellen in the famed American premiere of WILD HONEY at The Los Angeles Ahmanson Theatre and on Broadway.
All in all: A LIFE IN THE THEATRE!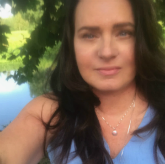 Susana Montal
Susana has worked in the film, theatre and television industry in Los Angeles and internationally. She lives in the southwest of France, and is the author of several screenplays, theatre plays, and now the new trilogy of On the Riviera.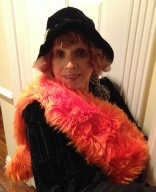 Joanna Rachins
With a copy of Francoise Sagan's novel, "Bonjour Tristesse" in her left hand, and the index finger of her right hand moving the keys on the typewriter, Joanna went page by page, copying the form as she wrote her first version of a novel at the age of ten.
It took a lifetime of living with dedication and steadfastness to find the answers that she was looking for.
Finally, with the genius of Donald Freed inspiring and teaching her, her novoir as she calls it, a memoir written partially in novel form, is in the process of taking shape.
Lisa Richards
I am truly honored to be part of this workshop. I grew up in Raleigh, North Carolina.attended public school there and then went to a boarding school in Charlottesville Va. Directly after graduating, I went to NYC to study with Martha Graham. I studied acting with Stella Adler for two years then with a wonderful man John Lehne who taught the Strasberg method. I joined the Actors Studio in 1968, in which I have found a home lo these many years.
My first professional job was with Art Carney and Phylis Thaxter in TIME OUT FOR GINGER where I played the middle daughter. Then I joined The Theatre Company of Boston with director David Wheeler and got to play the ingénue leads in DIRTY HANDS opposite Robert Duvall. THE COCKTAIL PARTY opposite Dustin Hoffman. Played Charlotte Corday in MARAT_SADE and many wonderful productions. Including a translation by Robert Lowell of PHAEDRE where I played Arici and Lowell was at many of the rehearsals. In late 60s, I went to The Gutherie and played Doll Common in THE ALCHEMIST and ANouih's ARDELE. When I returned to New York I had a lead on DARK SHADOWS and then on WHERE THE HEART IS and ONE LIFE TO LIVE where when I wanted to go to the west coast, they let me get run over by a motorcycle.
During that time I also did theatre. On Broadway I Played Judith Borden in LOVE SUICIDE AT SCHOLFIELD BARRACKS, Hazel Niles in MOURNING BECOMES ELECTRA, and Heavenly in the 1975 revival of SWEET BIRD OF YOUTH with Irene Worth and Chris Walken. Off B-way I played in TO BE YOUNG GIFTED AND BLACK, NOBODY HEARS A BROKEN DRUM, and toured with Shelley Winters playing Tillie in THE EFFECT OF GAMMA RAYS ON MAN IN THE MOON MARIGOLDS. Also worked in Provincetown at Act 4 with Viveca Lindfors doing Leonard Melfi and premiered in Terrance McNally's SWEET EROS..
Moved to Los Angeles in 76 and 1st worked in theatre at LAAT which Mitch Ryan , and Ralph Weight Richards Jordan had founded playing Tink in Tina Howe's MUSEUM. I made a movie ROLLING THUNDER with Tommy Lee Jones and William Devane. and many episodic shows.
Had my first child Alex Ebert and did less acting… Alex is now the lead singer in a band "Edward Sharpe and the Magnetic Zeros. He won an Emmy and also Golden Globe for his music score of ALL IS LOST.. My daughter Gaby just got married. She has a double masters in social work and public policy.
I did many TV shows in L.A. and have done many theater productions, mostly in smaller theatre 99 seat, but they have been excellent productions for the most part. I did GLASS MENAGERIE summer before this and we received many kudos. Did YOU CAN"T TAKE IT WITH YOU at the Geffen. Movie with Henry Jaglom that I like my performance in EATING> I teach sensory work at the actors studio. Worked at the Harford stage co. Theatre CO of Boston, Gloucester Theatre co. Wellfleet theatre Co. I played Linda Loman with Ralph Waite at the ALLEY THEATRE in Huston, Texas and the PAPERMILL Playhouse in New Jersey.. Anyway there is more, but I think I have said most of the important things or let's say the ones that I can most remember.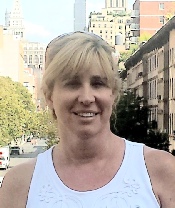 Barbara Ross
Barbara Ross was overheard telling her grandfather that she was going to be a writer at 4 years old and moved to Los Angeles to follow her dreams. After completing several writing courses with Pilar Alessandra she connected with fellow student, Kate McGowan Pearce, an established writer and producer. Together, they recently completed a feature film script.
Barbara was recruited early on in her career to write for The Star Beacon News Paper in her hometown of Ashtabula, Ohio. Her love for writing and management of her daughter, Jami Ross, an actress/singer, led to the creation of Blue-ize Magazine, a periodical devoted to educating young aspiring actors in the entertainment industry.
While attending Lakeland Community College, Barbara won a systems analysis contest producing an instructional manual which became a mandatory text book requirement for incoming technology students. Barbara graduated with honors from DeVry University with a Bachelor of Science in Technology Management.
From 2012 – 2013 Barbara served as Director of Marketing on the Board of Directors for the Sherman Oaks Chamber of Commerce and received the prestigious Recognition of Service Award from the City of Los Angeles Councilman, Tom LaBonge and California State Assemblyman, Adrin Nazarian for her leadership role.
Barbara currently owns and operates BR Marketing & Design and has worked with such clientele as Tracy Newman, Steve Kaire and many prominent small business owners planning successful marketing strategies, writing content for social networks, designing marketing collateral, and interactive websites.
Barbara celebrated 31 years of marriage this year to Michael Ross, President of Addition Building & Design, Inc. and has three beautiful daughters, Christine, a Makeup Artist in Los Angeles, Laura, a graduate student at The University of Texas, and Jami, A film editor in New York City.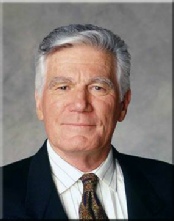 Mitchell Ryan in Memoriam
When I was growing up in Louisville, Kentucky - disguised to myself, deep in my nature as it is with most boys - I invented some people I could be. I had no idea I was acting a role as it was all real to me. If someone asked me then who I was I would look blank and consider the question as stupid; it never occurred to me that I had no idea who I was.
Much later I realized, after much risk in trial and error, that I didn't really exist. This served my acting in a very special way; not being anything but a blank. I identified with every part and every emotion. When I called myself "me," "I," or "Mitch", the ego was reinforced. The more successful I became the easier it was to take credit for what "I" accomplished. This course of action is deadly in the long run and not in accordance with reality. Then it dawned on me that I was not all these characters I played. Only then, the astonishing thought came to me in the form of the question "Who am i?" and it stopped me. I began to revise my life. This, of course, is an ongoing process.
I was born in January of 1934- the same month and year that Hitler came to power. This I would always toss into the convivial air of the bar. As an aside, I was born to a father who was a salesman and a mother who was a writer. They lived as well as they could and raised me in the only way that that was possible and I became the person that I am. I was, and am, completely equipped to be an actor.
After I left the Navy it took less than a year to find and acting troupe. I started in, as Eugene O'Neill's father said over Andover, "I studied Shakespeare like you would study the Bible" - that is, with great interest and diligence. I was doing a play every night for fifteen years; in theatres, on and off Broadway, road shows and summer stock.
Just a few of the great parts I was privileged to play were Hamlet, Iago, Leontes, Tullus Aufidius, Petruchio, and other parts in twenty of the thirty six plays Shakespeare wrote.
I can't count the number of plays I have done, but it could easily be over one hundred. Jason in Medea; Agamemnon in Iphigenia; Tyrone in Long Days Journey Into Night, Jamie from Moon For The Misbegotten, The Ape in The Hairy Ape from the Eugene O'Neill canon.
In 1969 I was on the road with Moon for the Misbegotten playing in Los Angeles when I was hired into the movies. In the 1950's and 60's I had done much acting in the great early television in New York. Theatre Guild On The Air; Studio One; The beginning film shows Naked City and The Defenders. In 1957 I played in a movie with Robert Mitchum called Thunder Road - which, years later, became a cult movie. I was twenty-three years old and on my first movie set. I was nervous as hell and stayed to the side away from the camera. I had a small scene with Mitchum who was just short of being a god and at the height of his popularity. He stood by the camera joking with the crew. At last I heard my scene called, at which point Mitchum walked over to me, was silent for a second and then said, "Remember, I'm big Mitch and you're Little Mitch." He looked grim then burst out laughing and said, "Let 's do this fucking thing."
We were on location is North Carolina and when we finished shooting Thunder Road, Mitchum and his stand in and I drove across the country to Hollywood. It took six days - and I may write a book about that trip. I only stayed several months and then back to New York for another twelve years where I did my most productive theatre work. Then in 1969 I was back in Hollywood and had a starring role in a big western, Monte Walsh, with Lee Marvin, Jean Moreau, and Jack Palance. So, I left the stage and became a movie actor.By the way, the part I played in this western film was "The second best bronc rider in the west" and I had never been in a horse in my life. I earned the apt title of "The Lincoln Center Kid." That's how they do it in Hollywood. That was 1969. Although I have done several plays since and went to New York twice to work - first in Medea which ran a year on Broadway with Zoe Caldwell and Judith Anderson. Also, several years later, I was in a revival of Arthur Miller's The Price.
I have worked and lived in Los Angeles since and have appeared in fifty or so films and done much television. Most recently, in the hit show Dharma and Greg, which ran prime time on the network for five years.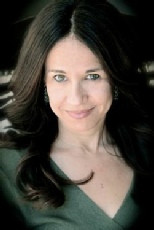 Jenni Silberstein
Jenni Silberstein is passionate about her professional writing, fine art, theatre performances and psychotherapy practice. In following her love for writing, she completed a Masters in Professional Writing at the University of Southern California. Born in Johannesburg, South Africa and immigrating as a child to the United States, her first novel, an autobiographically-based story with magical realistic elements, The Gossamer Thread traces her family's miraculous survival of the Holocaust, their journey to South Africa and finally their adjustment to American culture.
Jenni has written and illustrated numerous children's stories and cards, sold her fine art, written numerous articles for psychological magazines, made guest appearances on various television shows and appeared on-stage in Los Angeles telling her unique story.
Jenni completed a Masters in Psychology at the University of San Francisco and a Ph.D. in Depth Psychology at Pacifica University. She has been a licensed psychotherapist in private practice for over 20 years. Her educational and clinical experience is extensive, assisting individuals in overcoming dysfunctional behaviors, which have kept them from flourishing in their lives as well as their relationships. Through her innovative techniques and personalized approach, she has helped individuals, couples and families re-establish essential connections and transform their difficulties into opportunities for healing.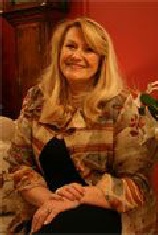 Jayne Venables
Yorkshire-born to a voluble and cheerful 1950s salesman and his model post-war housewife, Jayne and her brothers grew up within the scaffolding of routine and with the rough and tumble of freely voiced opinion.
Now, with a grown-up family of four, the pleasure of serving a meal and listening to husband and offspring range from gentle banter to political debate, biting satire and surreal comedy, leaves her replete.
A jobbing writer, Jayne worked in soft journalism from the 70s and prospered in PR before it spun into 'communications'. Clients included children's charities and manufacturers of equipment for the disabled; human interest features always drawn to her desk. As history advanced, the client profile moved from manufacturers to service and IT providers; writing styles became tighter.
Common themes in the weave of a life of writing, child-rearing and teaching are literature, drama, psychology, health and social care. Politics is a relative newcomer though there were always signs of gestation.
Today issues of democracy and liberty dominate. Jayne's great grandfather was born in the workhouse and died in Gallipoli. Her mum left school at fourteen, walked bare foot and dodged blitz bombs. Jayne's was the free milk and no rickets generation; well educated, she was raised to contrast nazi fascism with Britain's increasingly liberal democracy. She wishes the same freedoms for her own children and grand children.


Robert Godw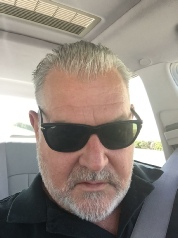 in
Growing up in Burbank, California, it was inevitable Robert would be drawn to movies. At age 9,he and best-pal, Rollin, made their first film. Nine years later he enrolled in the cinema program at Barnsdall Arts Centre in the Hollyhock House designed by Frank Lloyd Wright in Hollywood. Zany antics ensued, lifelong friendships formed, and after a few decades, Robert and Gary Carnow turned those experiences into a screenplay, which gained finalist status in the PRIX ROYAL Paris Screenplay Awards 2023.
During the between years, Robert balanced a variety of jobs that led to careers in teaching, photography, digital asset management, software solutions, and marketing.

Robert served as the inaugural Director of the Santa Monica College Photography Gallery, where he won a grant from the California Arts Council. He also designed exhibits, wrote the catalogs, and interviewed the diverse range of artists he brought in, several for a first showing in the US. Among them, were Manuel Alvárez Bravo, Juan Rulfo, Leland Rice, and Judy Dater. Mentoring and supporting photographers remained a priority, as Robert guided several students through their first successes with exhibits and books in print, including the award-winning The Art of Making Opera.
In the early AOL days, Robert shared his knowledge of photographic history on a Fine Art Photography discussion board. The group created a first-ever online photography gallery, which was hailed as innovative by articles in the Wall Street Journal and USA Today. Robert's own photography, comments and participation are featured in a book about the group's genesis and impact.
As an early developer of image storage/retrieval systems, Robert headed a team that managed photographs from the O.J. Simpson trial and for the International Olympic Committee. Later, he sold enterprise marketing solutions to all the major Hollywood studios.
Robert's writing got off to a spectacular start when, at age 11, he co-wrote a poem about a champion flea: fast-forward, and that poem's being reworked and expanded into an illustrated children's book. Never moving far from visual images, Robert wrote scripts for training and promotional videos, and conducted interviews with prominent figures in the graphics communication industry for a Danish media company.
Together with degrees in cinema and in studio art, Robert holds an MBA in Marketing, which fuel his vision of the sometimes-uneasy relationship between art and business. Currently turning an updated Dracula story into a screenplay, Robert welcomes the reactions and input from the Donald Freed contingent.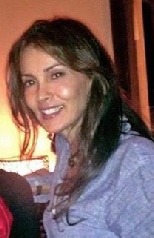 Ceila Wise
I grew up in London and began my career as a model, many years later I made the transition into an actress and relocated to Los Angeles.
The next phase of my creativity brought about a passion in fashion, I designed 'trousers that fit like a jean' it began as a hobby that then quickly blossomed into my own label and business, it held my attention for nearly seven years.

Throughout my life I wrote and wrote … a journal. I had always wondered, more especially recently, if perhaps one day I would have the courage to take it further. Fortunately I followed my instincts, when without seeking, out of the blue an opportunity to meet Donald presented itself. Impressed by his presence and wide knowledge, I am excited to enter yet another facet of my journey in the arts under this most brilliant man's influence …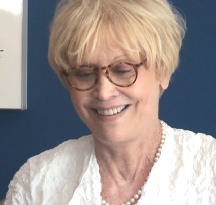 Barbara Cady
1942-2012
Barbara Cady in Memoriam
By Frances Luban
BARBARA CADY DIED AT ELEVEN O'CLOCK THIS MORNING
HOW CAN THAT BE?
NO MORE BLOND PIXIE CUT
NO MORE CHOCOLATE BUNDT CAKES STUFFED WITH WALNUTS
NO MORE GAUZY SKIRTS AND TUNICS
NO MORE ELEGANT FLAT SHOES AT THE END OF LONG SLENDER LEGS
NO MORE BARBARA CADY
HOW CAN THAT BE?
Eulogy by Fran Kubrin, Nov 19, 2012
I met Barbara as a member of the Satdurday writing class. Although I didn't have the opportunity to know her well, I was impressed by her "bon vivant" personality. I can see her gliding across the room wearing a beautiful outfit, usually with a long flowing skirt. Even during her treatment, she arrived looking "put together" and made up more artfully than most of us can mange on our best days. After depositing her bags by her favorite chair, Barbara would greet each of us warmly, including the days I suspect she didn't feel well. After selecting a plate of food from the buffet, she sat at the living room table, chatting with the others. She was gracious and friendly to all, exuding warmth and poise.

The real magic began, however, when Barbara read to us each week from her monumental manuscript. She always hit just the right note in her nuanced portrayals of people caught in heartbreaking dilemmas. I remember her detailed description of a weapon that was so vivid I could actually see the glint of the barrel and the shape of the bullets. Her exhaustive research was formidable. Her descriptions were so vivid you could visualize the buttons on a coat and how the outfit reflected the character's personality. After her readings, I and others would praise her writing. She would beam, put an arm around you and say how happy she was that you liked her work. Her words and gestures made you feel valued, that you were someone special to her in that moment.
Although I didn't have long conversations with Barbara, I did have the pleasure of tasting her delicious cakes. When I complimented her on her chocolate cake brimming with walnuts and drenched in liqueur, she waved away my praise, saying the "cake didn't turn out right" and that her "mother had been the real baker in her family." I found her remark endearing, coming from such an accomplished woman. Like everything about Barbara, her modesty was genuine. And the cakes, like her writing, were always first-rate!
Barbara possessed abundant grace, charm and talent. I am honored to have known such a remarkable woman.
Barbara Cady in Memoriam
Writer, editor and publisher Barbara Cady is author of Icons of The 20th Century (Overlook Press, 1998), a pictorial and biographical history of the 200 men and women who have left an indelible mark on our modern world. Cady began her career in print journalism with her interview of John Dean, the first of several for Playboy magazine. While publisher and editor of Flowers& and the collector's magazine Almanac, she served as president of the Western Publications association. She was a frequent contributor to The Los Angeles Times Book Review, as well as a charter member of the newspaper's Book Awards Committee. She also co-hosted a weekly show on women's issues for Los Angeles television station KCET, and for ten years hosted and produced a daily one-hour talk show on radio station KPFK (Pacifica) in Los Angeles. As a vice-president of The Franklin Mint, she headed The Franklin Library, which published a series of leather-bound signed first editions, including authors such as Tom Wolfe, Maya Angelou, E.L.Doctorow, Joyce Carol Oates, Kurt Vonnegut, Iris Murdoch, Gore Vidal, Michael Crichton, and Arthur Miller. She then served as editorial director for the internet's first health site, Intelihealth.com, which partnered U.S. Healthcare with the renowned medical center, Johns Hopkins. She is currently writing a novel about the Polish resistance in World War II.

Travis Cannell
Travis Cannell grew up in Missoula, Montana and received a degree in Computer Science from the University of California, Santa Barbara. Currently Travis is working in the Santa Monica technology scene as a marketing executive. His writing focuses on growing up in Montana and some of his experiences in the Northern Rockies.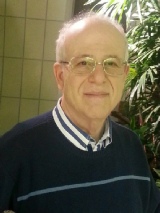 Gary Carnow
Gary Carnow is a man who wears many hats. He is an educator, writer, filmmaker, technologist, and grantwriter. Currently, his mini-series For What It's Worth, is in development with White Rabbit Productions. Dr. Carnow's day job is running a small press independent publishing house known as Inventive Thinkers® where he is Chief Propellerhead. Many of Dr. Carnow's print and digital products are given to schools through his website at inventivethinkers.org on a grant and shared-cost basis.
Gary's last real job was as CTO for the Pasadena Unified School District where he was responsible for administrative and instructional computing, accountability, data processing, student testing, and most anything that plugs in and turns on. He previously served as the Director of Technology and Information Services for the Alhambra Unified School District in the Los Angeles area for 24 years with similar responsibilities. Gary taught elementary grades in Los Angeles for ten years, including positions as a teacher advisor, gifted magnet teacher, gifted coordinator, and computer coordinator. He earned four degrees at USC, including a doctorate in education.
Gary is thrilled to now be part of the writing seminar, mostly because it brings together his love of conversation, his wish to become a better writer and his passion for all things culinary. You can find a summary of Dr. Carnow's educational accomplishments on his website, however that was in the past and he is looking forward to his future. Currently, he is writing a play, The Red Car, and a memory piece, An American Tale, with Donald Freed's expert help and guidance.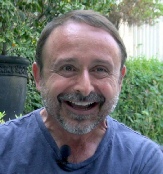 Michael Chill
Michael Chill is a native Angelino with a life long devotion to animals. A professional dog trainer, he is also known for his expertise with wild animals, specifically wolves and birds of prey. Having written numerous articles and pamphlets over the years in subjects ranging from puppy training to wolf behavior and wildlife rehabilitation, Michael has decided to try his hand at creative writing.
As luck would have it, about the time Michael was contemplating having his requisite mid-life crisis, Donald and Patty Freed were in need of a dog trainer for their wonderful pup, Sidonie. The rest, as they say, may be history; if not, at least it'll be fun.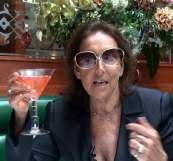 Patricia Rae Freed
Entering her seventy-second year, Patricia has had three careers: Retail, Teaching, and as an Agent /Helpmate, to her husband, Donald. This latter endeavor, which began over thirty years ago, is best summed up in the following way: When people ask Patricia at cocktail parties: "What do you do"; she answers "Nothing", trying desperately to create the enigmatic dignity of Cordelia. Translated, it means: "Everything". Thus, in one word, characterizing her past, current, and future career. Her wish during her University years was to become a writer. After fifteen years of selling high fashion to working women, another fifteen teaching psychology to nursing students, she fulfilled her youthful desire by marrying a brilliant Playwright. Thus, she never wrote the words echoing in her soul, but she married someone who could…and does. Such a life has left little time for anything else; that, and indulging her passion for feeding with generosity and elegance those she loves, including her new dog Sidonie.
Stefan A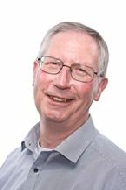 ntoniuk
Stefan, the Chief Executive of Redwood Productions, started writing stories as a young child and wrote his first play aged 10. He has had a number of his works performed, including the enthusiastically received 2003 musical Chance, for which he wrote both story and dialog.He is an executive director and lead mentor for The Redwood Performing Arts Trust, utilizing his qualifications and skills as a counselor/psychotherapist.
Stefan began directing as a teenager and has now directed in both the UK and USA, including at international festivals and off-Broadway. His repertoire spans Shakespeare, Pinter and the political works of Donald Freed. In 2015, a lunch was held in his honor at the Literary Club of Warsaw. Stefan is a member of UK Equity as a professional theater director and for workshops, schools and children's theater. He studied in London and is also a graduate of the University of Plymouth. He gained senior management experience in a FTSE 100 listed multinational company and enjoyed a secondment to the US Department of Justice in New York.
Stefan is a consultant in the Hanover Project Consultancy and Design Group, specializing in performing arts events. He lives in Cornwall with his civil partner, but spends as much time as possible in France, Poland and the USA.
Antonia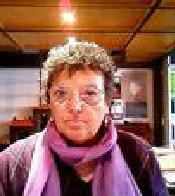 Brancati
Born with a nice theatrical pedigree (her father was novelist/playwright Vitaliano Brancati, and her mother is famed stage actress Anna Proclemer) Antonia could not escape – no matter how she tried – the destiny of a life in the theatre. Apart from the dresser (she cannot stitch) she must have done every job on and off the stage: actress, assistant director, light designer, casting, production manager… until in 1991 Laura Del Bono convinces her that she was really born to be a literary agent for the theatre and gives her a 50% of her own agency, Concessionari Associati.
In 1993, in the hoighting organised by teatro Stabile di Roma and ends up writing her very first play instead (Preoccupazione per Lalla).
In 1998 she creates her own literary agency for the theatre and has since continued also to translate and write for the stage.